Secure Fishing Tackle Storage Review
Secure Fishing Tackle Storage Unit from Asgard - A Customer Review
Fishing tackle is expensive and easily damaged so it is very important to make sure it is properly stored between uses to protect your angling equipment. So to help you protect your fishing gear and equipment, see below for advice on how to keep it in top condition.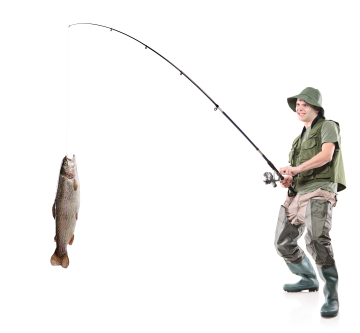 Looking after your fishing tackle when not in use is very important.
Reel Storage and Protection - Some fishing reels are expensive and delicate, especially high-end reels that cost over £300. After every fishing trip, blow out reels with a can of compressed air, then cover the reel with a reel bag. A Reel bag will help keep dirt, grime and insects out of your reel mechanics. Lubricate your reel, if necessary, before storing it away. Store all bulk line in a cool, dark place as direct sunlight will damage monofilament over a period of time.
Rod Storage
- Manufacturers have made fishing rods tougher but graphite and fibreglass rods are still easy to break. Your best bet is to store rods inside plastic rod cases or tubes. Otherwise, store rods off the floor such as in a wall-mounted rack or on a shelf of a
fishing tackle storage unit
in an upright position.
Removing Hooks - Whenever possible, take extra precautions by removing all hooks from your fishing line before heading for home. Tie a metal washer on the line, then park the washer on the reel handle. You can also tie a loop with the fishing line and park the line on the reel handle. This simple precaution will prevent snags and accidental hookings.
Parking Hooks -If you do not want to take the time to remove your hooks or lures, at least park them safely by pushing the sharp points into the rod handle. If your rod handle is made of a solid material, cover the hook points with a small bit of cork. Reel the lure or hook all the way to the tip of the rod and lock the handle.
We also recommend that you have a dedicated fishing tackle storage unit in order to keep all your equipment together, safe and secure from damage and risk of theft.
The Fishing Tackle Storage unit provides a safe and secure way to store your expensive fishing gear.
Terry Ballard, who recently bought a
Fishing Tackle Storage
unit from Asgard gave his feedback on storing his angling equipment in the unit.
"I purchased this unit as many garages were being broken into in our area and wanted somewhere safe to keep my fishing tackle. Building the unit was fairly easy providing you have a helper as directed in the instructions and your base is level as the screws wont line up easily if it's not. I have now been using this product for a month and think it's fantastic for looks and garden security, I'm even thinking of purchases another unit for my garden tools at some point as I'm so impressed. I've been told these type of metal sheds can get very hot in the summer months but have not found this at all." Terry Ballard
To see the full Fishing tackle Storage range, see the Fishing tackle Store product page.