Motorcycle Storage Reviews
Motorbike Storage Reviews
Asgard motorcycle storage garages are UK Locksmiths Approved featuring a 5 point locking system, offering excellent security for your motorcycle.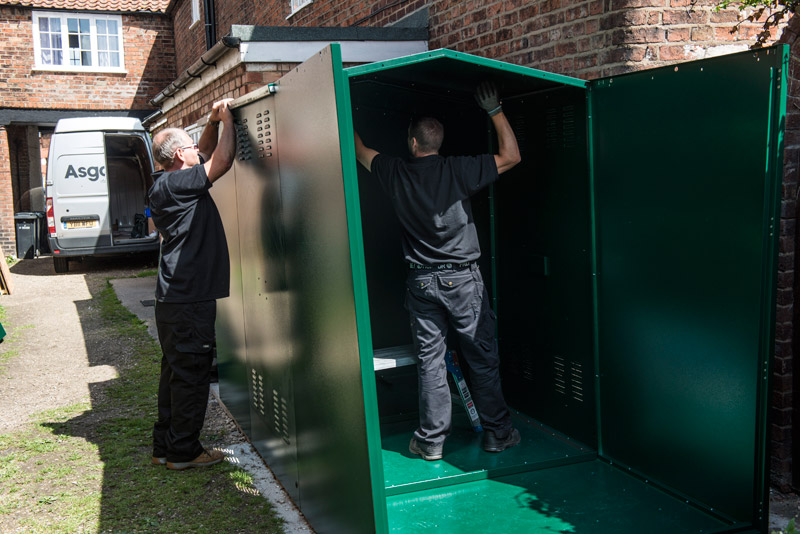 Like all of our storage units, our motorcycle garage is easy to put together and comes supplied with easy to follow step by step instructions. However if you just want to put your feed up when your Asgard unit arrives, you can sit back and relax and let our installation team do the hard work. See them hard at it, building the Asgard motorcycle garage.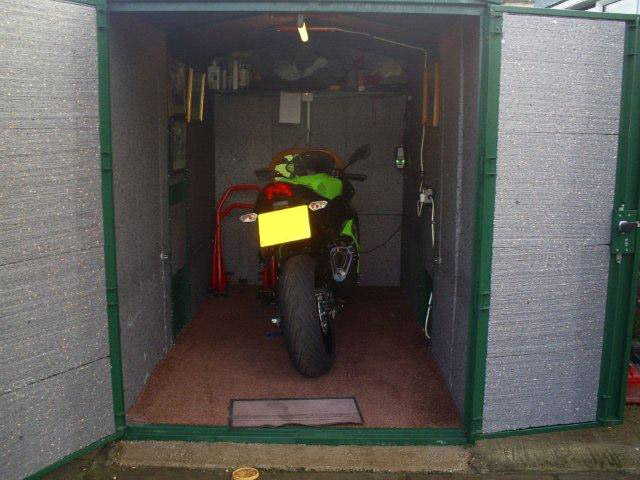 This customer has proved that you can do just about anything with an Asgard shed. This motorcycle garage has been transformed with a help of a little creativity. Give your motorbike the home it deserves with our motorcycle garage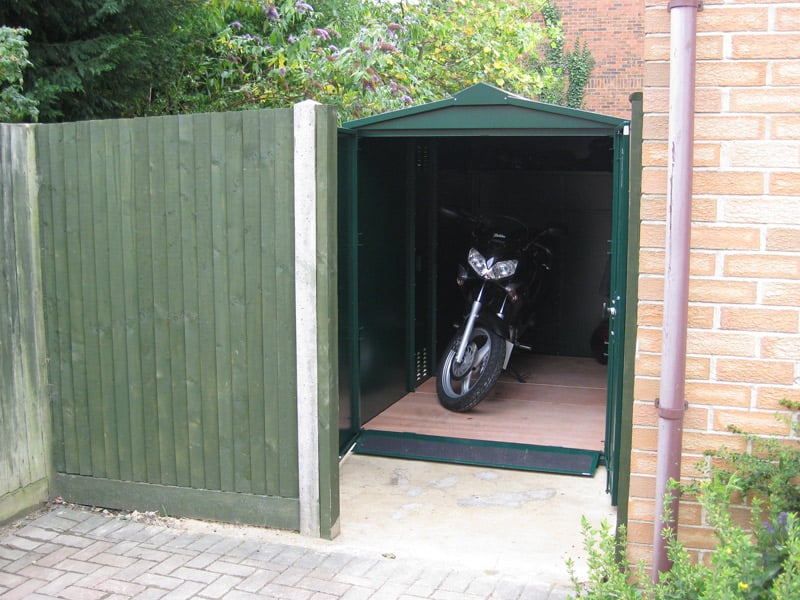 Did you know that our metal motorcycle buildings have been approved by the UK Locksmith Association? With this heavy duty garage, you'll be able to sleep soundly knowing your motorbike is safe. Read this review to find out what Asgard customers think.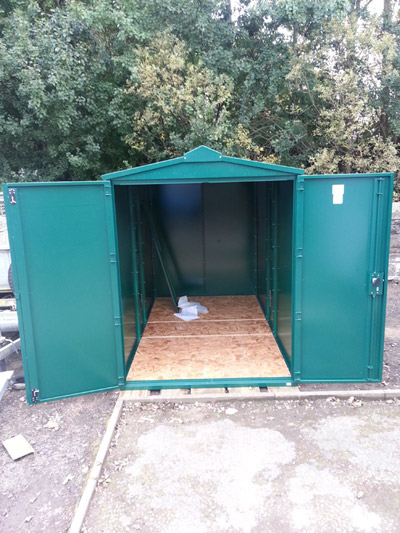 Give your motorbike the home it deserves inside our Metal Motorcycle Garage. Like our other storage units, this garage is made from strong weatherproof steel and comes supplied with a 10 year warranty. To top it off, our motorbike garage has reinforced components and is approved by the UK Locksmith Association. Read the review here.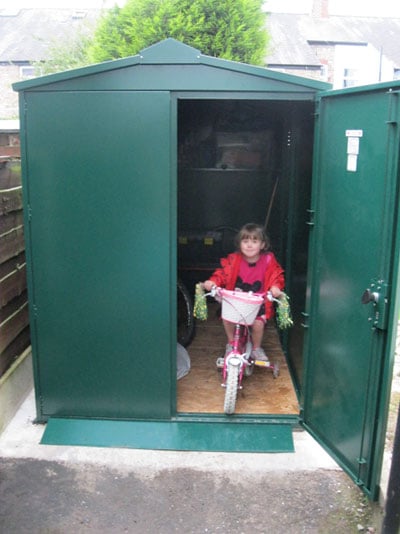 Our motorcycle garage is child's play! The Asgard motorcycle garage is the perfect home for your motorbikes and accessories or anything else you want to store. This customer has purchased this motorcycle shed to store his pushbikes and kids toys. As this unit has no exposed screws or sharp edges, it is even safe enough for children to use. The Asgard Motorcycle Garage- Read this review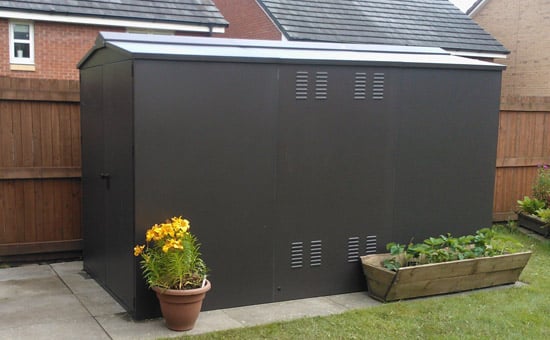 A motorcycle plus garage in brown, our metal unit looks great in this customer's garden. As the larger of our two motorcycle storage units, this garage features an extra-large vented side panel for increased air circulation. This unit is also approved by the UK Locksmith Association, so you know your motorbikes are safe. More information about this metal garage.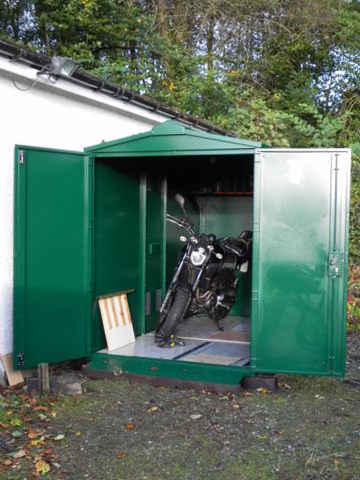 Store your motorcycle securely in our popular motorcycle garage, which has been approved by the UK Locksmith Association and boasts reinforced components to help keep thieves out. Read the Motorbike Garage Review here.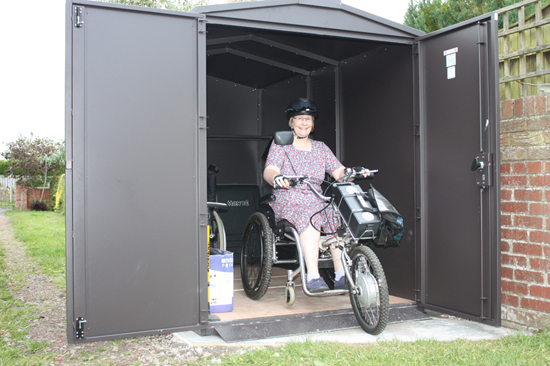 This is one of our happy customers showing off her mobility scooter storage. This picture won her £25 Homebase / Wiggle vouchers! Send us your pictures and be automatically entered into our prize draw. Now you have seen out Motorcycle storage, why not check out our other ranges of metal sheds and storage;
| | | | |
| --- | --- | --- | --- |
| | | | |
| Bike & Cycle Storage | Motorcycle Storage | Garden Sheds | School & Commercial |