Cycling gear storage
Storage for cycling accessories
Whether you have been cycling for a couple of months or a years, its easy to accumulate various cycling gear, clothing and accessories over time without realising.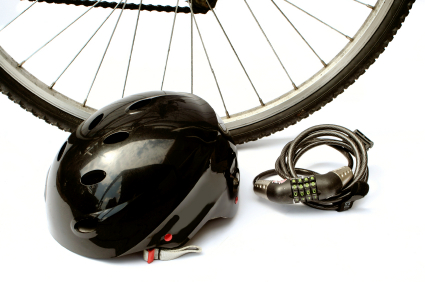 This includes clothing items such as helmets, cycling shorts, jerseys and shoes, backpacks ,water bottles as well as bike maintenance items such as hand pumps, mudguards, and also security items such as locks, chains and alarms. You may also have bulky items as spare parts, tyres and panniers.
So where do you store all these? Especially when you have no room in the house or garage. Although you may be wary about keeping your cycling gear in a bike shed, there are high security bike sheds available that will keep your items safe and secure.
For example, the
Access Bike shed
is a metal bike shed, made from solid, galvanised steel panels. Reinforced doors with a tough 3 point locking system and dead bolt completes the secuirty aspect! Inside the Access cycle storage unit is predrilled to accept our shelf and hook packs, allowing you to store all of your helmets, backpacks, bike maintenance equipment etc together in one super tough and secure cycle store.
Storing your cycling accessories in the Access bike shed
We asked a keen cyclist Andrew Betton who now stores his cycling gear and accessories in his new Access Bike Shed what he thought.
"I am very happy with the Asgard Access unit! It takes my 4 bikes and everything else bike related without much fuss. Regards" - Andrew Betton
Click for more information about the Access Bike Shed and to read the bike shed product reviews by leading
Cycling Magazines.
To see the full range of bike sheds, see our main
cycle storage
product page.