Bike storage reviews
Bike Storage Reviews
Asgard design and manufacture a range of secure bike storage options. All Asgard metal cycle storage is made from weatherproof steel and features a range of secure locking options - 3 + 5 point locking and both Locksmiths and Insuarcen approved options. Take a look at the Asgard customer images below.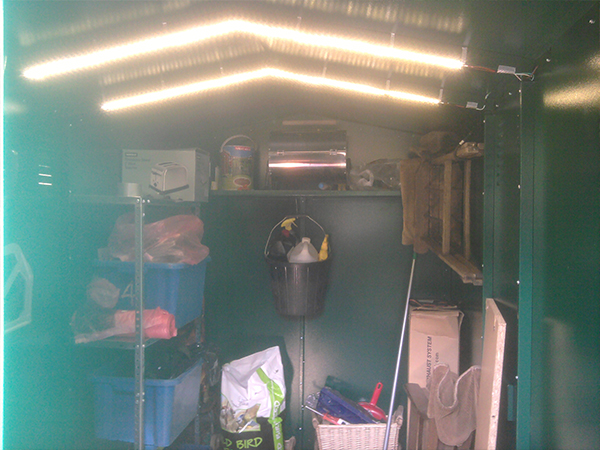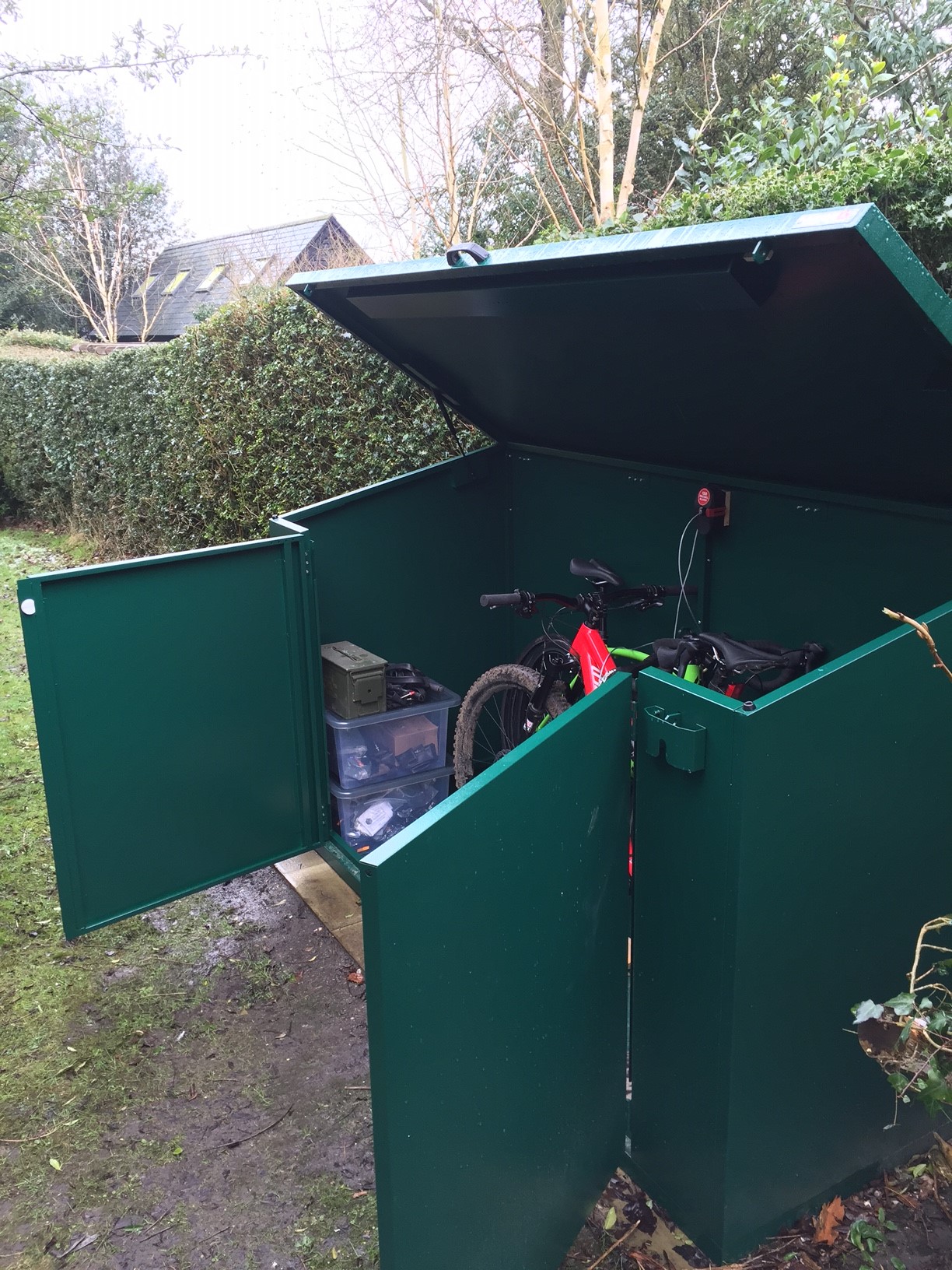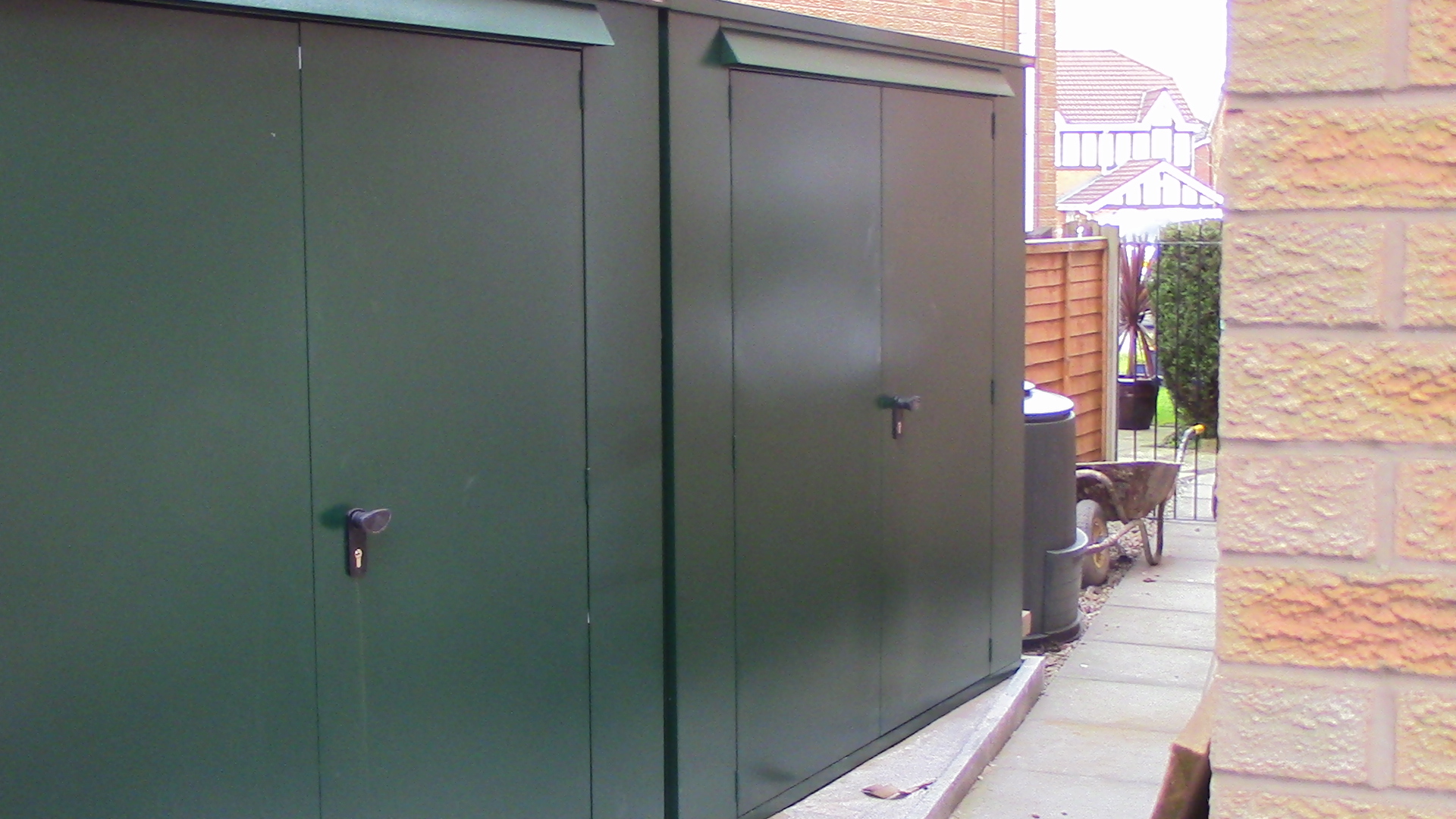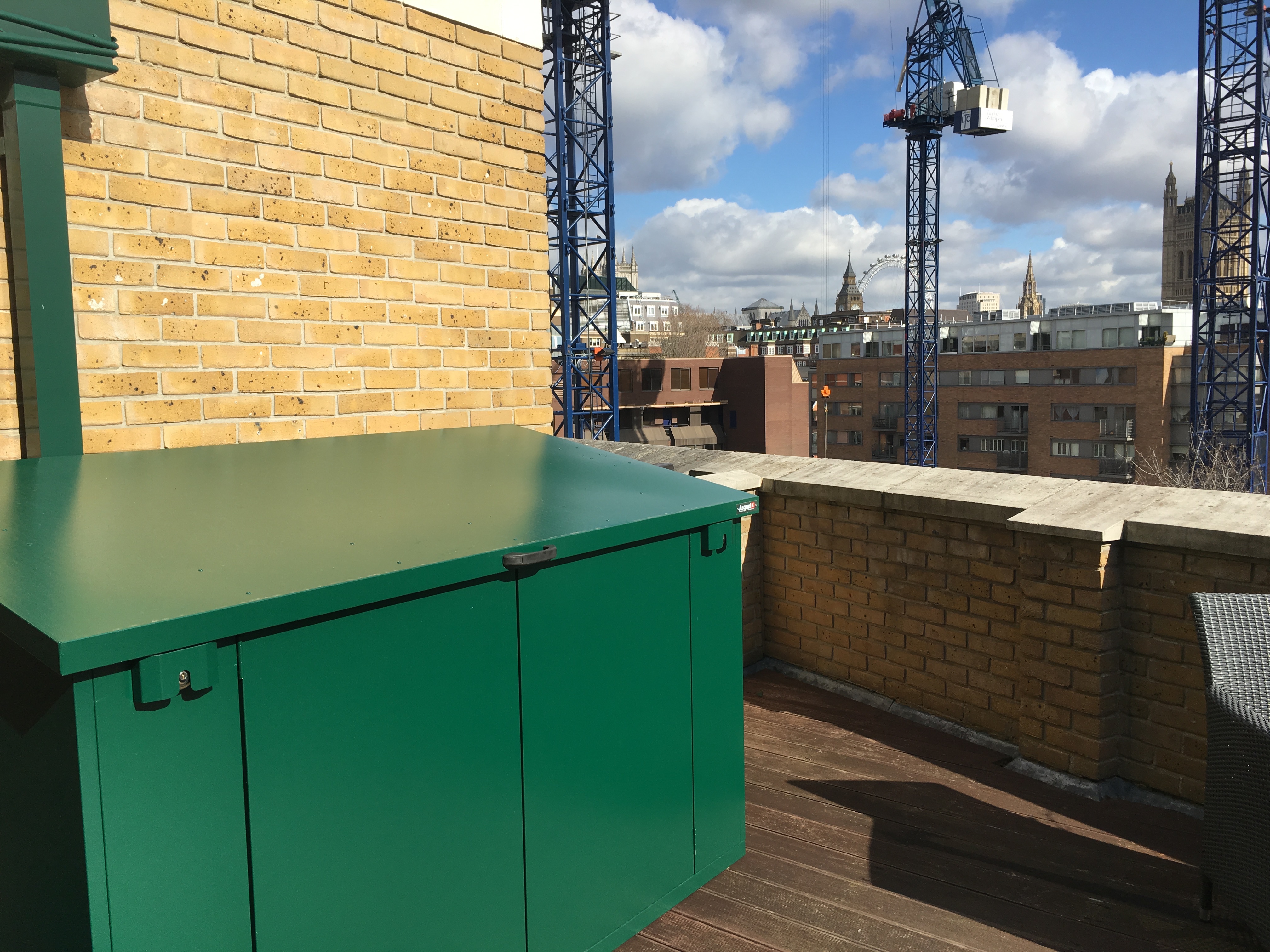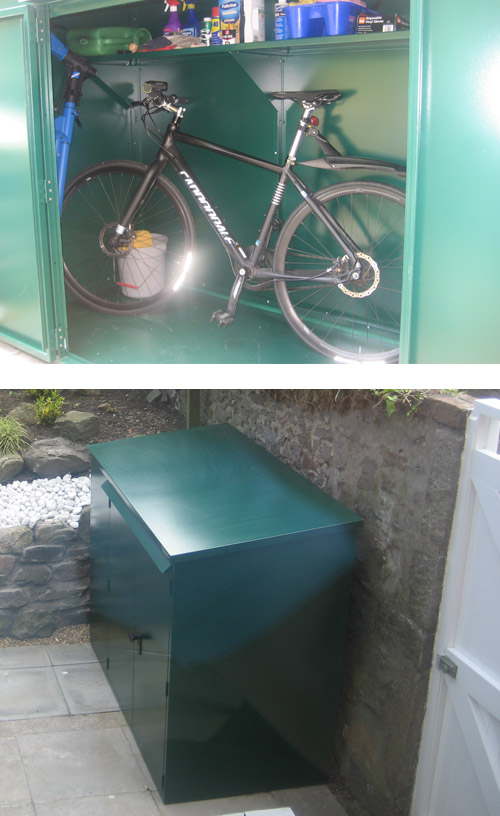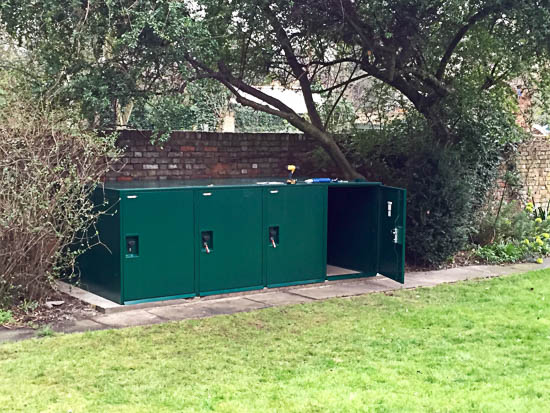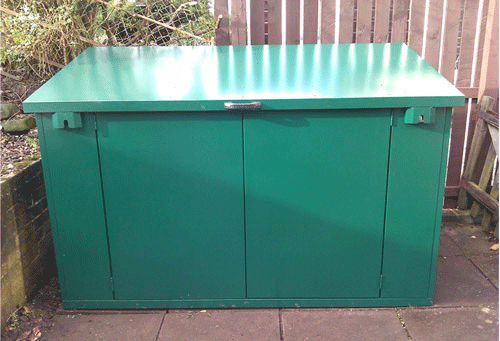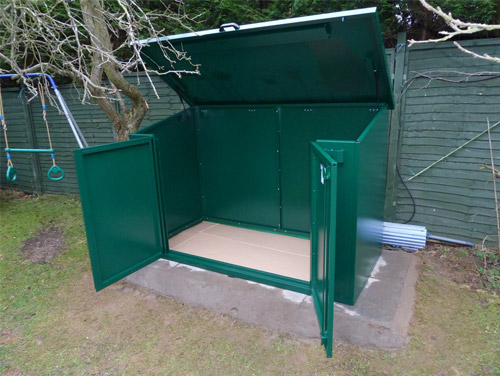 "delighted with my Access cycle storage".more>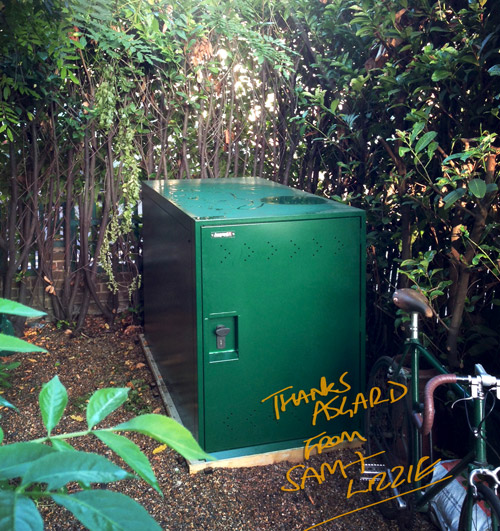 The Asgard range of bike sheds is available in a selection of sizes and colours to suit your environment. As you can see from this photo sent in by Sam and Lizzie, our bike storage looks great in any garden. Find out more about this home bike locker.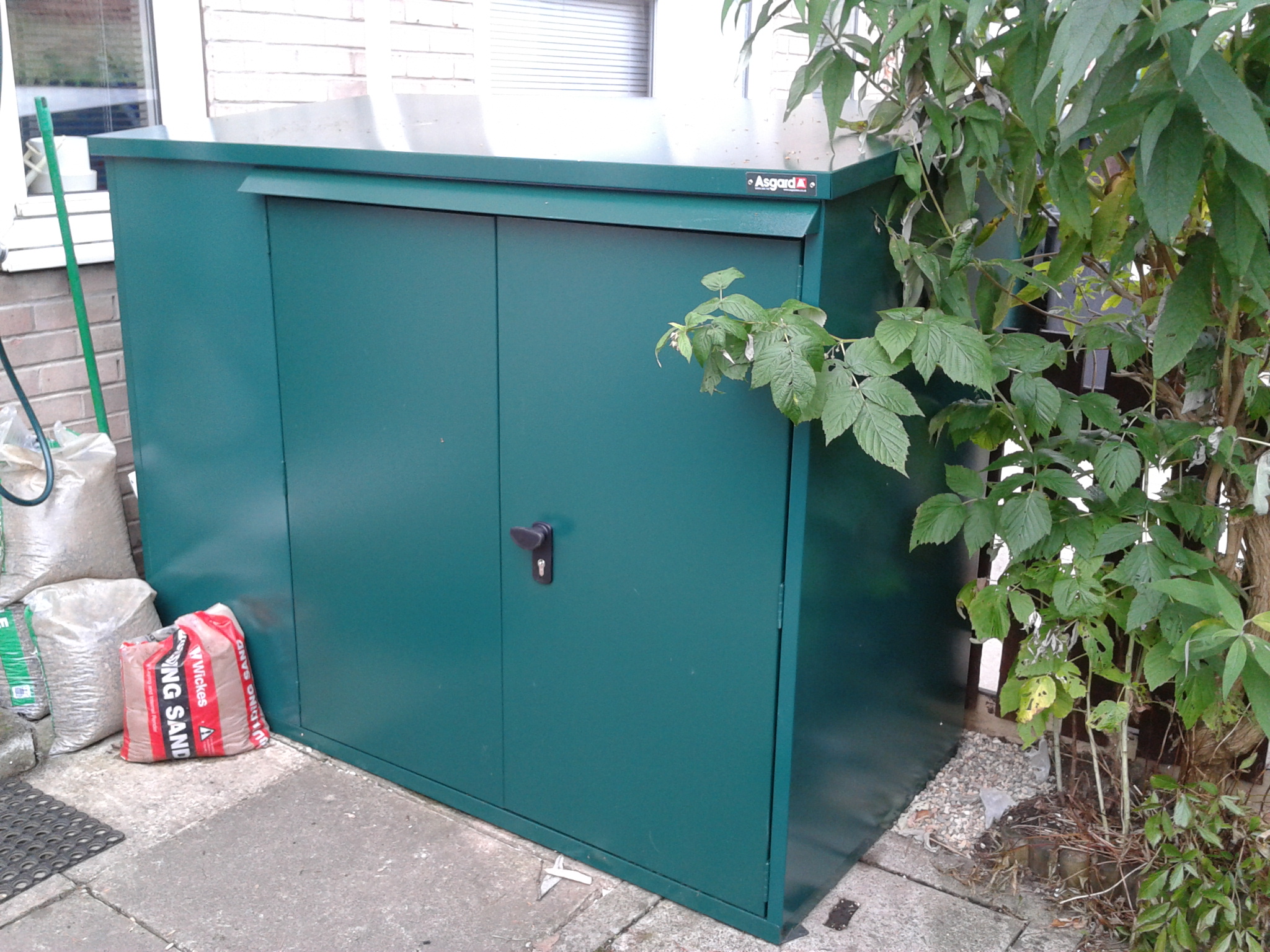 The Addition bike shed has proven to be one our most popular metal sheds with our customer's. Its compact size and stylish design have helped this metal storage unit to become one of our best sellers. This Asgard customer is pretty pleased with their purchase! "My Asgard bike store was well worth the money"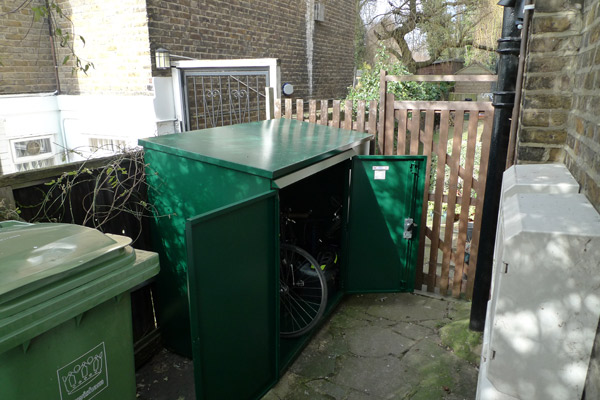 Our smaller metal storage units are so discreet, you can put them anywhere. Here is another customer with our Addition 3 bike shed successfully installed in their outdoor area. As you can see dark green is our most popular colour! 3 cycle shed customer review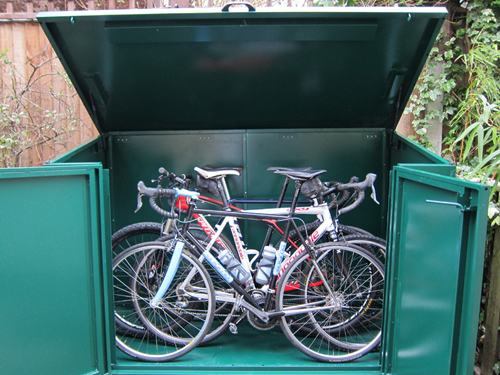 The secure 4 bike shed has been featured in a number of top cycling magazines. This time it's the turn of cycling blog 'The Ride Journal', to try out our best-selling bike storage unit. "Short of using explosives I can't see anyway that someone is getting to my bikes".- The Ride Journal No matter how much or little space you have, you'll have room for an Asgard metal cycle storage sheds. Here an Asgard customer has fitted one of our smaller sheds, the Addition, into their front garden.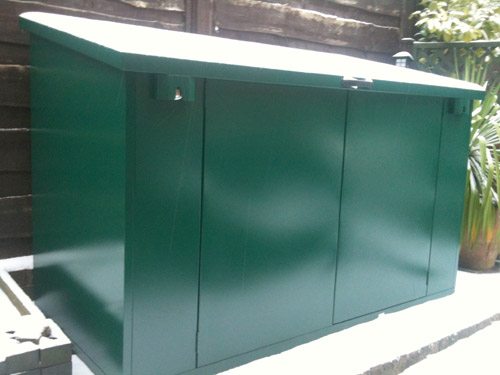 This Asgard metal cycle storage shed has been put through its severe weather season, and has stood up to everything the UK winter has had to throw at it.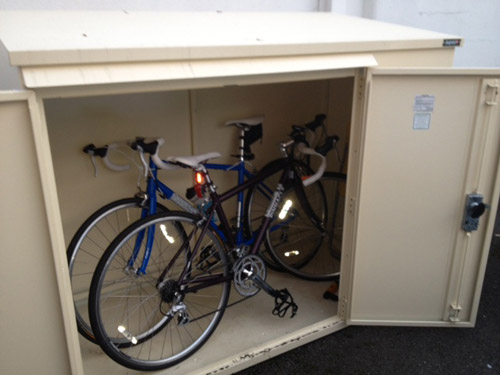 We think our 3 bike shed looks stylish here in ivory, our customer loves it too. As with all of our sheds, this pushbike store is available in a choice of colours to suit you and your environment.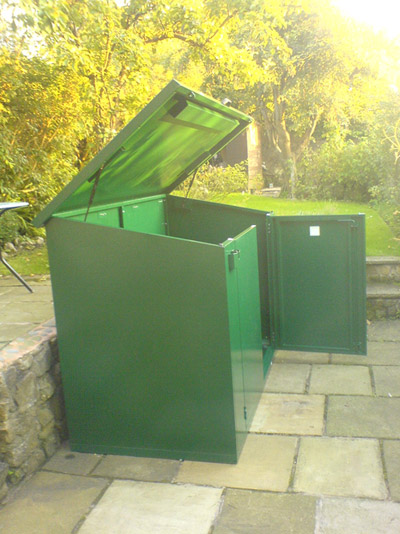 The sun always shines on Asgard! Well on this customer's shed anyway! Here is our popular Access metal cycle shed, looking great on the patio area of this customer's garden. All of our metal storage units need to be placed on a firm level surface and this patio has done the job perfectly. Take a look at this customer's bike storage review.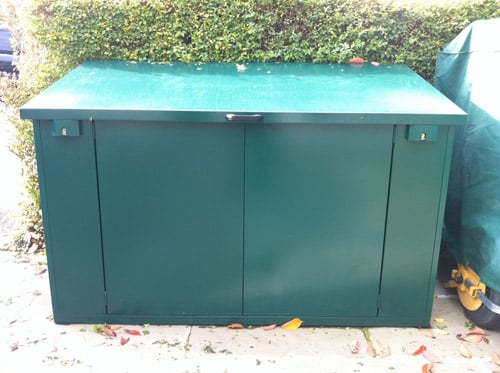 If you hadn't noticed the trend, our customers love the Asgard Access metal shed in dark green. Here it is again, looking good as usual! Access bike storage unit customer feedback.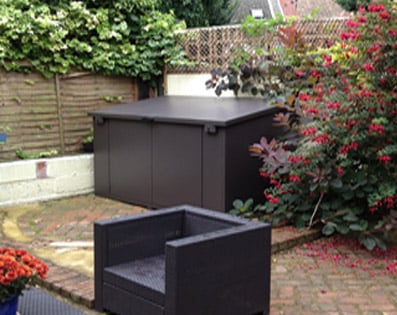 The Asgard range of metal cycle storage sheds have been created to blend seamlessly into any garden environment. As you can our Access metal shed looks fantastic in the corner of this garden. Read more about this bike shed story.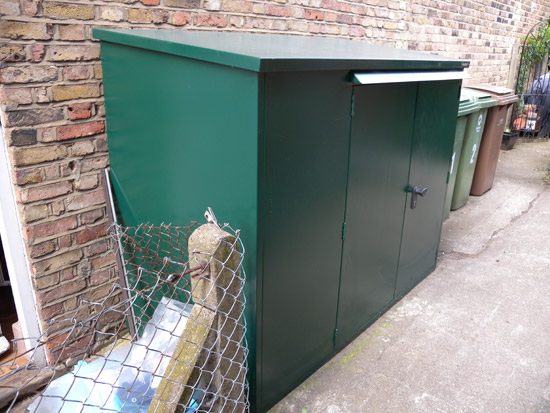 The Addition Bike Storage Unit slips seamlessly into the smallest of spaces. It may appear small, but don't be fooled inside there is room to store up to 3 bikes securely. Read more about this Asgard case study here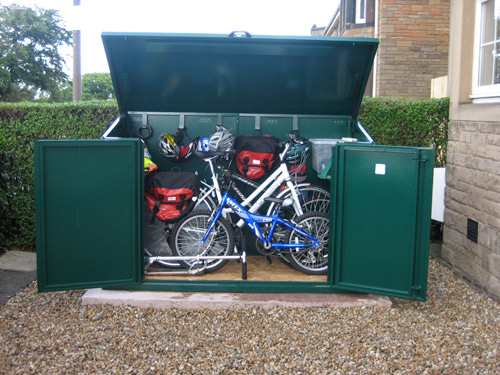 You'll find that our Access bike shed has enough space to store all of your family bikes and trikes. You can even add shelves and storage hooks inside this unit to expand your storage space. Read about this customer's bike shed feedback.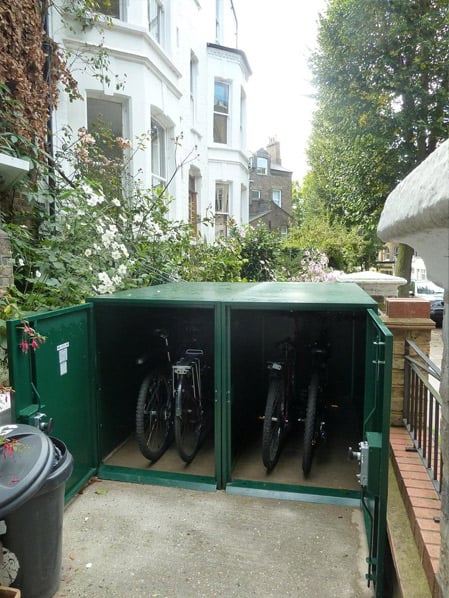 Double, double bike lockers. If you have 4 bikes but don't want to opt for our 4 bike storage unit, take a leaf out of this customer's book. They decided to use 2 of our twin bike lockers to create their own 4 bike storage unit. We think it looks pretty good and suits their front garden perfectly.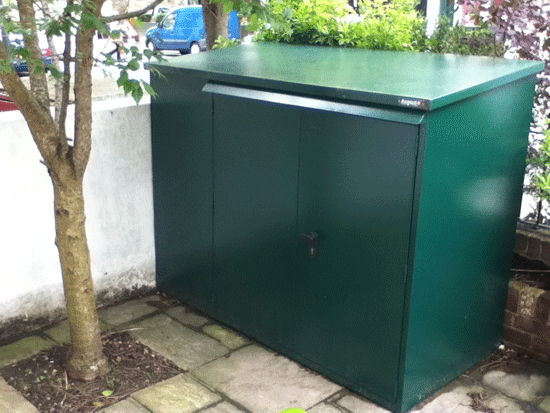 The Addition Cycle Shed is still a popular unit with our customers, looking at it you can see why. This stylish and compact, weatherproof steel shed can securely hold up to 3 bikes. Read more about this customer's feedback.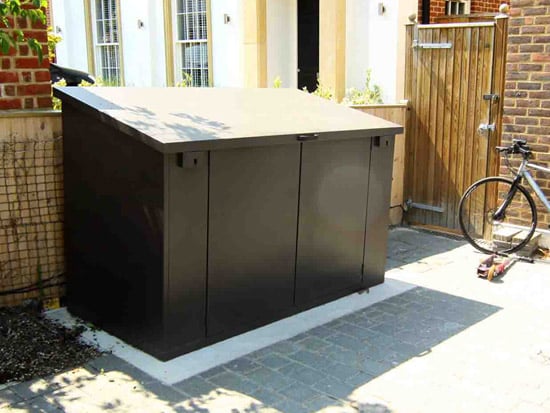 Not as popular the dark green, but we think the Access 4 bike shed looks great in brown. It looks especially good in this customer's outdoor area. Read more about this happy bike storage customer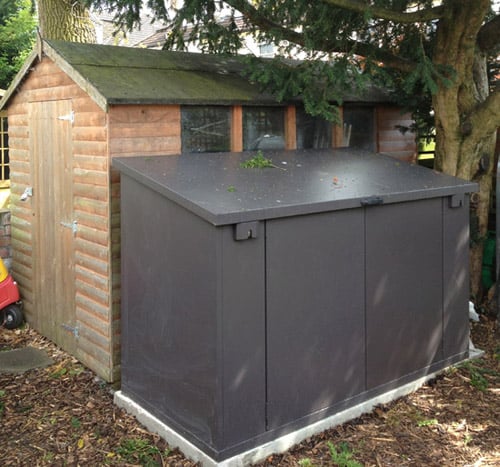 When a wooden shed isn't up to the jobs, send for an Asgard metal shed! This customer ordered our 4 bike store especially for keeping their bikes safe, because an Asgard bike store will help beat the bike thieves better than your ordinary wooden shed ever will. Read more about this Asgard Case Study Here.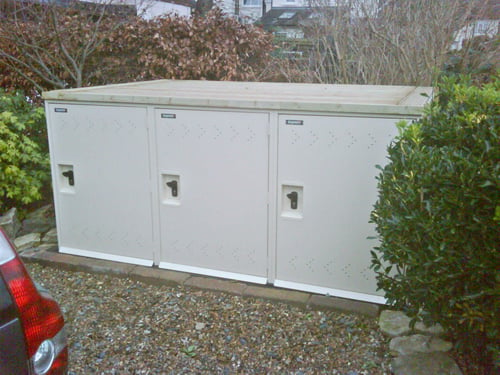 This customer has used 3 twin bike lockers to create more even cycle storage space. We think this looks pretty stylish in the ivory colour. Asgard Bike Lockers in situ.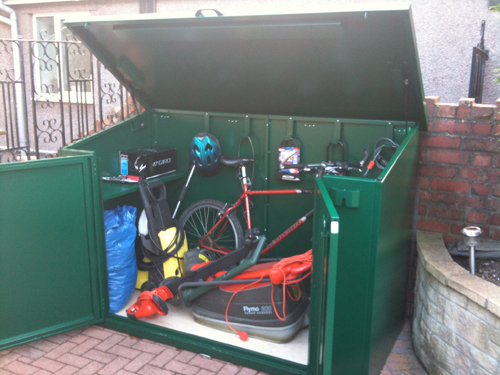 This Asgard customer has shown that you can store just about anything in our bike sheds. It's a bike store, its a lawn mower store, its a shed... its everything!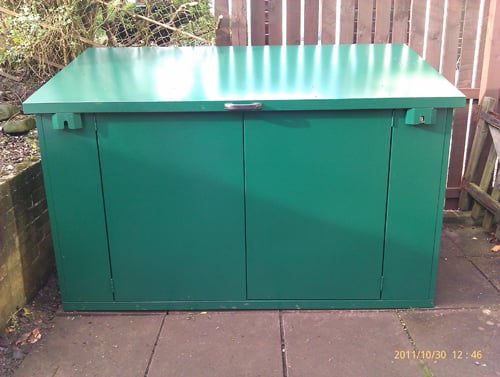 Find out what this customer thought about Asgard cycle sheds. "It was easy to order and it was delivered to my house before the stated delivery time (by at least a week!) which was good" more detail here >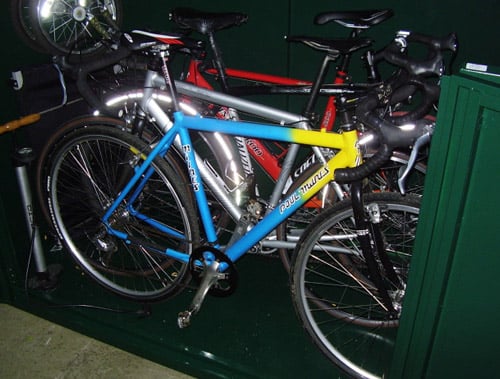 Four road bikes safe in an Asgard Access Bike Shed. Read more about this Asgard case study here.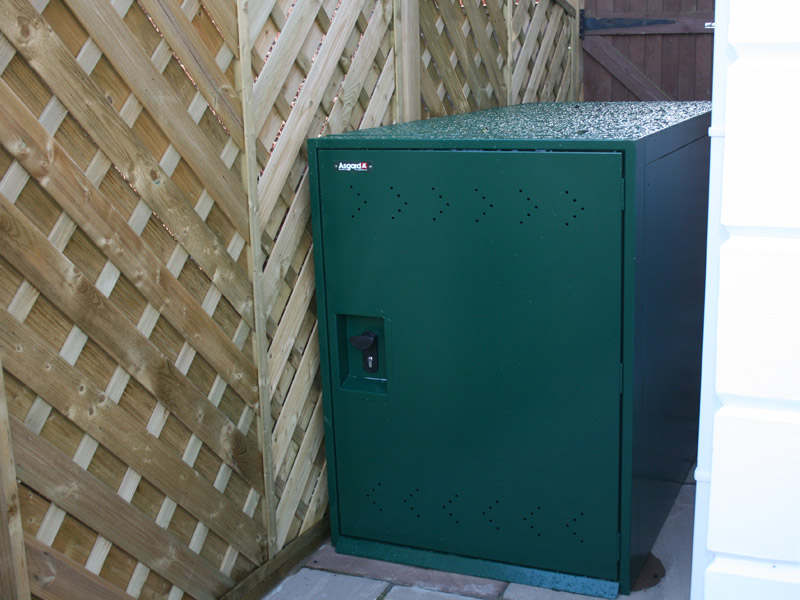 The Asgard range of bike lockers are perfect for fitting down the side of a house or flat. This customer has demonstrated this perfectly. This twin bike locker fits perfectly and looks descreet. "We are very happy with the bike shed". John Dalton - Read the review here.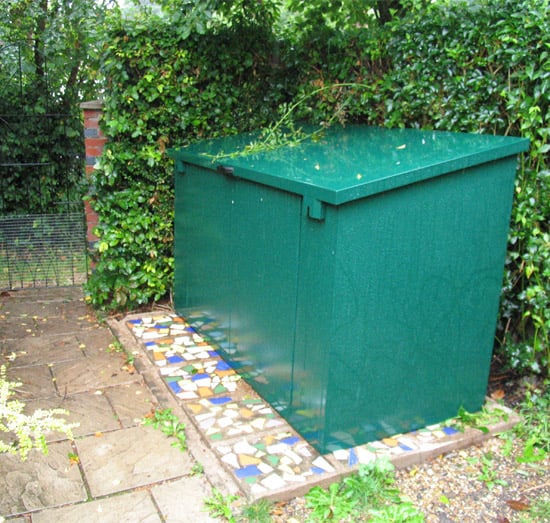 Simple yet effective. This customer has jazzed up their garden storage shed by placing it on a unique mosaic tile base, read the review.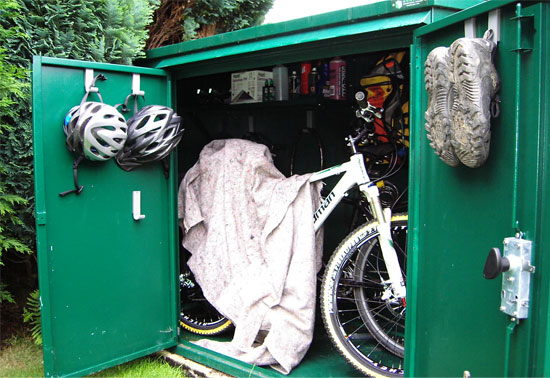 It's a great bike shed - beating the thieves and the elements. Looking for other types of sheds and storage? Choose from the categories below;
| | | | |
| --- | --- | --- | --- |
| | | | |
| Bike & Cycle Storage | Motorcycle Storage | Garden Sheds | School & Commercial |