Storage for a Caravan Park
A new storage unit for a Caravan Park - Customer Review
News of the high quality and secure range of Caravan Storage Units from Asgard is travelling fast, not just in the UK but in France too! Although we supply secure storage units to many Caravan Sites and Mobile Home Parks across the UK, we had one customer who wanted an Asgard Access storage unit for his static Caravan in France.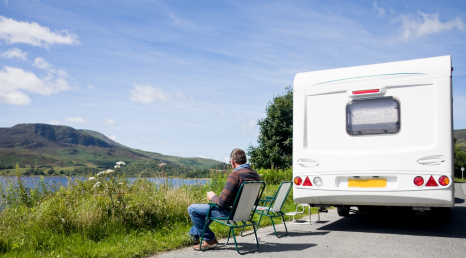 Caravan Storage is required for Caravan Parks.
Mr Neville Makin collected the secure storage unit from the Asgard warehouse based in West Yorkshire in the UK and transported it to his Caravan in France. We got in touch with him to see how he got on with installing his new Asgard Access Caravan storage shed in France.
"Just a note to say unit is now installed and is absolutely brilliant. Had a number of people comment what a great product and I could have got you about half a dozen orders if only the transport could be sorted! - Delighted with product and service." - Neville Makin
The Access Caravan Storage Unit from Asgard is very popular in France as well as the UK.
Looking for a secure storage solution for your Caravan Park?
Asgard caravan park storage units are made from tough, weatherproof steel and feature a host of fantastic locking systems of either 3 or 5 point. Some of units are even insurance approved!
With such a range of security and storage on offer, Asgard has become the preferred supplier to most of the UKs leading caravan parks.
So if you want the ultimate in long term secure storage in or out of the holiday season, look through our range of holiday home storage here.
To see the full range of Storage Units suitable for Static Caravan Sites and Mobile Home Parks, see our main caravan storage page.